You can customize the design of your pages by utilizing our page layout options in your Portfolio Site. There are a range of options depending on what page type you are using, from traditional/standard layouts to more modern grid-style layouts.
In order to access your layout options, click on the Portfolio icon and then select the web pages tab. From there, your list of pages will be on the left side of the page. Click on one of your pages to change the layout.
Below is a guide to the different layout options.
There are a few page types that don't offer any page layouts due to the nature of the page. These are the External Link and Drop Down Menu pages. These pages don't need layouts because they only serve to direct viewers to other pages or websites.
Other pages only have two options: Left and Right. These layouts refer to the image on the page and what side you'd like the image to display on relative to the subject of the page. The pages that only allow for left and right layouts are Info, Form, and Calendar pages.
The remaining page types, Gallery, List, and Embedded Video have multiple page layouts available:
Your layout options for your Gallery pages are No thumbnails, Thumbnails, Flush 3, Pinboard Flush, and Square Flush. Below is a preview of each: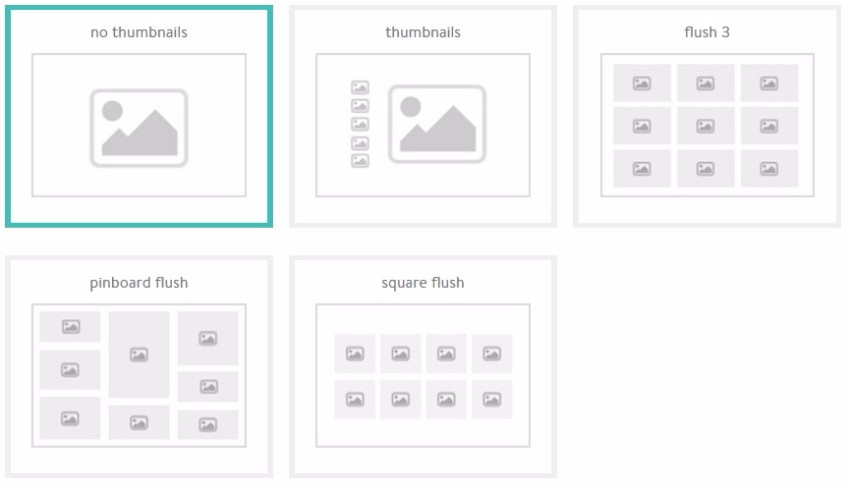 Your layout options for your List pages are Left, Flush 3, Pinboard Flush, Pinboard, Square Flush and Square. Note that in all of the flush layouts, the text you include in each list item will only appear when the viewer mouses over the image. Below is a preview of each: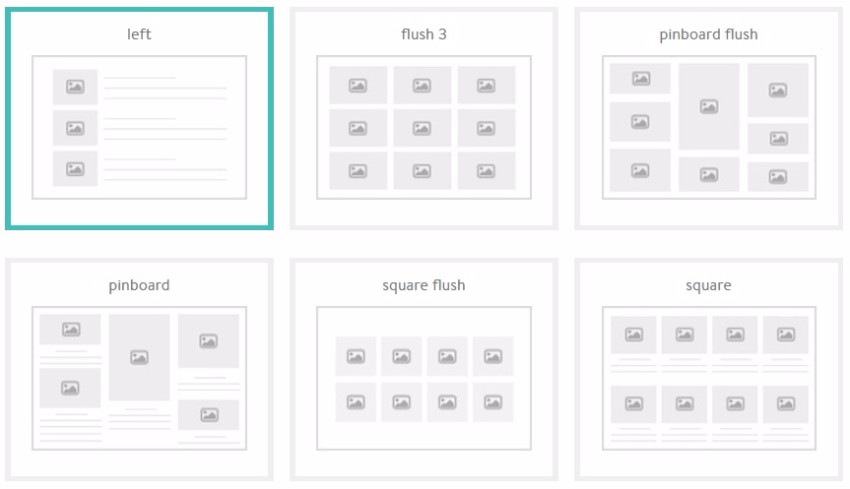 Your layout options for your Embedded Video pages are compact and standard. Below is a preview of each: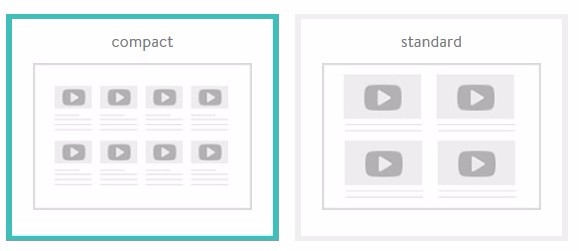 To select a layout, simply click on the layout preview and click on save changes at the bottom of the page. Then, go to publish and click on publish now to make your changes live.