Site links provide quick access to important aspects of your business, such as your phone number. Add your site links under the SETTINGS tab in your control panel.
Click new item to add a site link to your website.

Next, select the type of site link you would like to add from the drop-down menu. Choose from: text only, icon only, text and icon, or a button.
Text Only: Display your label and add a link.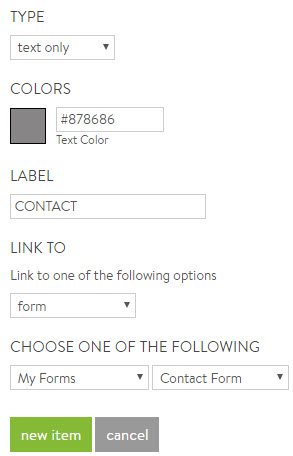 Icon Only: Display an icon and add a link.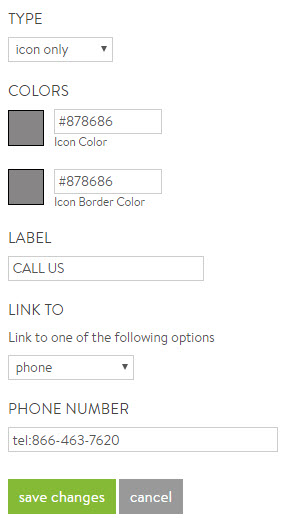 Text and Icon: Display an icon with your label and add a link.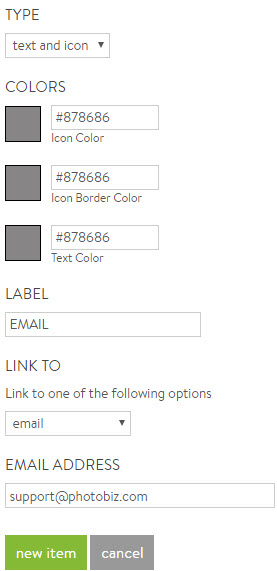 Button: Display your label in button format and add a link.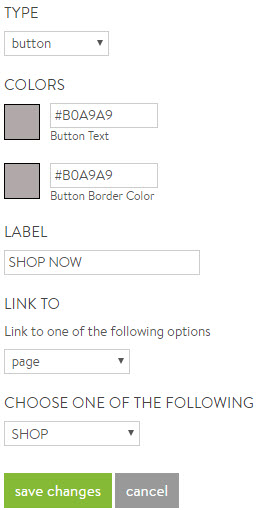 Link options include:
NONE: Your site link would not link anywhere, and would exist for aesthetic reasons. 
EXTERNAL LINK:  Direct your clients to helpful resources that exist in a place other than your website.
PAGE: Direct your visitors to an existing web page on your website.

FORM: Connect to a Custom Form you have created in your FORM BUILDER.

MARKETING: Direct users to a Campaign or Landing Page you have created in the MARKETING tool.

FILE: Allow users to open a PDF, JPG, PNG, or GIF file that has been uploaded to the DOCUMENTS area of your account's FILES section.

PHONE: Connecting your site link to a phone number allows users to quickly click to call you.

EMAIL: Connecting your site link to an email address opens a user's default mail client to easily send you an email.

ADDRESS: Allow users to find where you are by opening an address in Google Maps.

VIDEO: Add a video embed code obtained from YouTube or Vimeo to play in a light-box.

To edit a site link item, click on the text listed under type.


To delete an item, click the checkbox next to the item you want to delete and click delete.