Add your logo to your website under the SETTINGS tab in your control panel. 
Utilize the logo upload to add your logo to your website. Your logo file should be a PNG or a JPG. The system will automatically resize your logo file to fit the template you have chosen.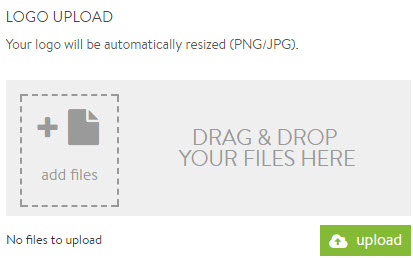 You can also upload a more simplified version of your logo to display on iPad and mobile under compact logo upload.