Another way the PhotoBiz To Go App makes your life easier is by allowing you to view your customer's saved carts. 
To start, open the PhotoBiz To Go App and log in to your account. Then click on the ECommerce button and tap Saved Carts.
From there, enter your customer's first name, last name, or email to find their cart.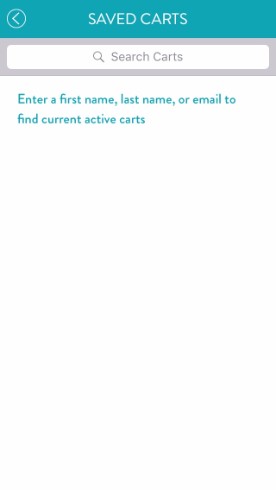 To view Favorites, select Favorites in the E-Commerce menu. From there, you'll see a list of your customers who have saved favorites.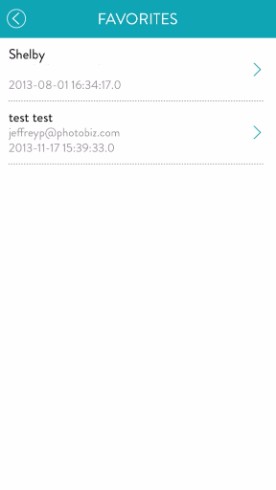 Tap on one of the customer's names to see what event(s) they have selected favorites from, and tap on an event to see their favorite images.