A custom background is a great way to add details to your site no one else will have. You can upload a custom background in just a few steps.
First, click on the Portfolio icon. From there, click on Splash Intro and click on background.
On the background tab, select the radio button for custom background and you will see an option for add files where you can upload your background image file.
Note: Your background image file must be in JPG or PNG format. The maximum, and recommended, size is 3000x1730 pixels.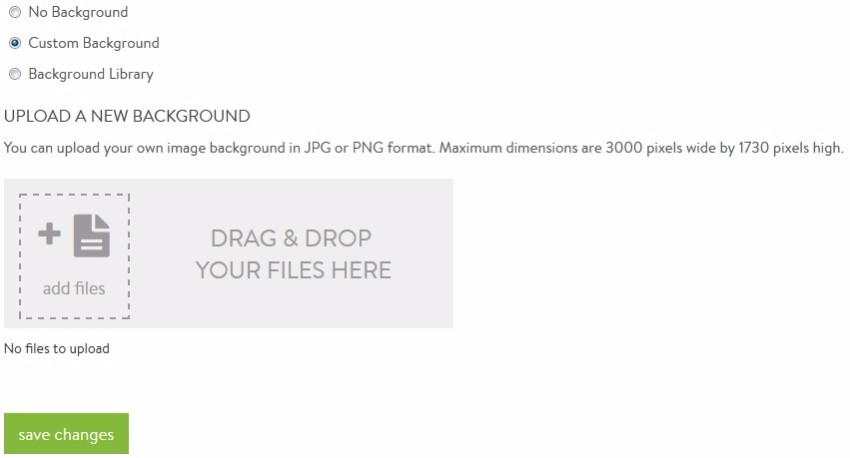 Once your background is uploaded, click on save changes. 
Make sure to go to publish and click on publish now to make your changes live.