Custom order statuses allow you to manage your ecommerce workflow. A custom order status can even send email reminders to keep customers informed of each step of your ordering process.
To begin mouse over settings in your ecommerce control panel and click order statuses.
Click on the icon for new order status

Here you can enter in the name of your order status, such as pending, recieved, or shipped.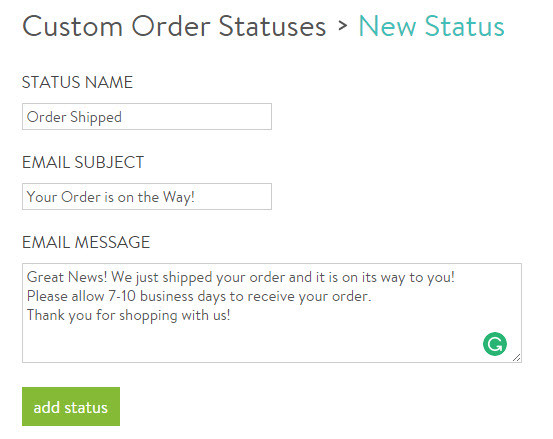 You can also set up an email subject and message to automatically go out to your customer. An example would be "We have received your order" or "Your Order is on the way".
You can add as many additional statuses as needed.