To set your order minimum amount, mouse over settings, and click general settings. 
From the global settings tab, you can enter an order minimum at the bottom of this section. This makes sure people have an order of the value you set before they can buy something. For example if you want someone to order at least $10, you can set that as the order minimum.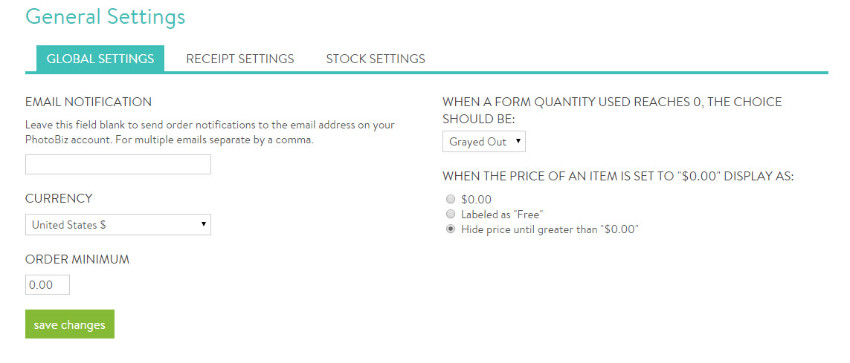 Make sure you choose to save changes at the bottom to update your information.