Our ecommerce tools can be used to sell around the world. You choose the currency you want to sell in from the ecommerce general settings.
Mouse over settings and click general settings. On the global settings tab, you can set your currency.
There is a drop down menu for you to choose your currency from.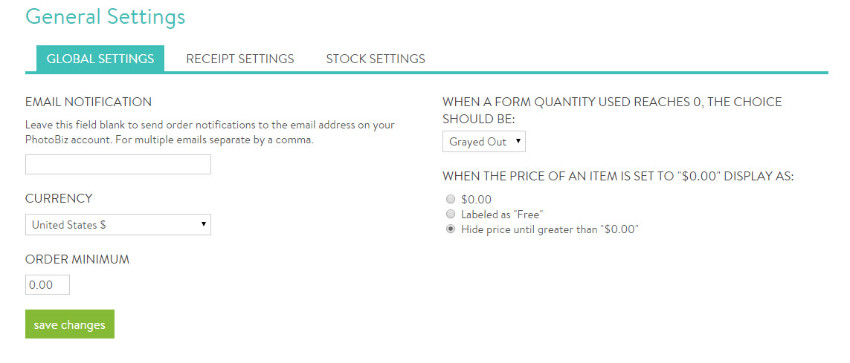 Make sure you choose to save changes at the bottom to update your information.