Most of the pages on your Builder can be password protected. This allows you to control who may have access to a particular page on your site. 
To set up a password on one of your Builder pages, first click on the Builder icon and go to the web pages tab, then click on the page on the left side of the page that you'd like to password protect.
Click on the gear icon toward the top right to access your page details.
Toward the bottom of the page, you can add your page access code as well as a custom page access code message if you'd like. After you've entered your page access code, click on save changes.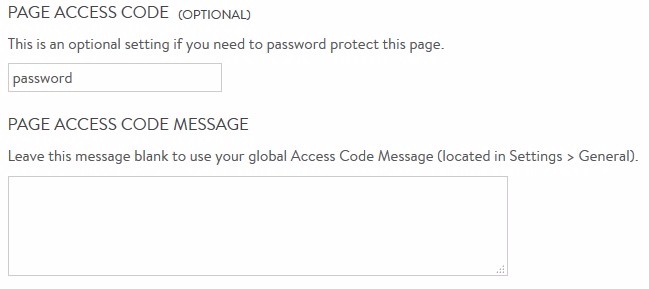 Below shows an example of what a password protected page looks like. The page access code message in this example is "Please enter your access code to view this page."

Note: The only page types on your Builder that cannot be password protected are embedded link pages, external link pages, and drop down menus.