PLEASE NOTE: The Registrations tool is not supported in Photobiz 8. You can use the FORMS product for the same functionality with added features.

Click here to learn how to create a Custom Form.
Once you have created a registration in the ecommerce control panel, you can add it to your site by creating a registrations page in the site builder. The page in the site builder is necessary to allow clients to view and purchase or sign up.
To begin, click on your site builder and then on web pages.
Click new page and select the option for registrations. This will add a new registrations page to your list of web pages. The page will become the last in your list of pages, you can change the location of the new page by dragging the page to the desired location.
There are multiple ways you can rename the page. The simplest is to click the pencil next to the page name. You can then type in the new name and click enter to save changes.
Next up is customizing the look of the page. Your current layout is displayed and you click click the change button to view the other options.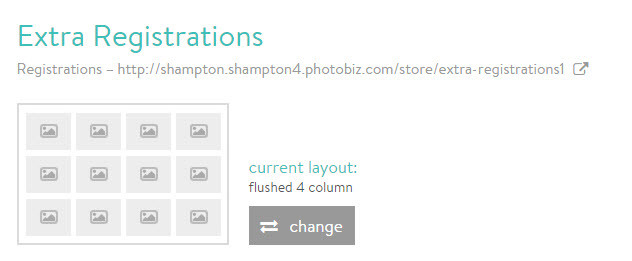 The content area, allows you to enter text to display above your registrations. It is an opportunity to enter a message to anyone interested in your registrations.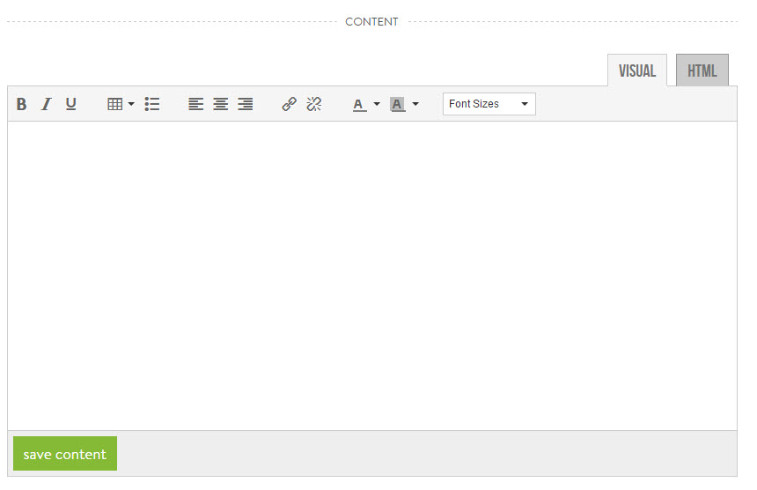 Scroll further down the page, past the content area and you can choose what to display on this registations page. You can display all of your registrations or you can choose to only display certain categories, or even only a specific registration.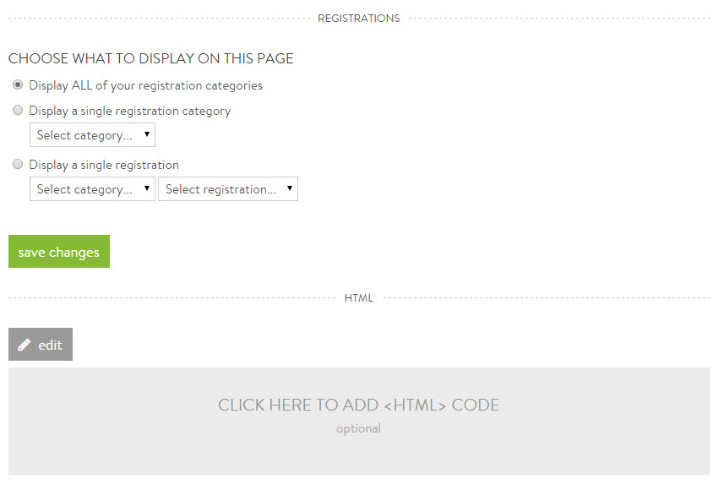 There is also an html section at the bottom of the page that allows you to enter optional html code to display below the registration links. 
You can set up multiple pages to display your registrations. For example, you can set up a page for "Sunday Workshops" and a separate page for "Saturday Workshops".
Make sure you save changes at the bottom to save your information.