Once you have created products in your Ecommerce, you will also need to create pages in your Builder to allow clients to view and purchase. Think of Ecommerce as your back end warehouse, and the Site Builder as the front end that controls what everything looks like to your customers.
From the Builder, click on web pages. Then click on new page and select products. This will add a new product page to the bottom of your list of pages. You can drag and drop the page to your desired location in the menu. To rename the page, click on the page, it will highlight, you can click on the pencil icon to the right of the text that initially displays extra products. Once you have typed in your new page name, click enter to save changes.

Once you have renamed your new page, you can customize the look of the page from the options to the right.

Your current layout is displayed as a wireframe. Click the change button to edit the current layout. You will then see a complete list of the available layouts, you can select one and click save changes. You can add text above the products by using the content area.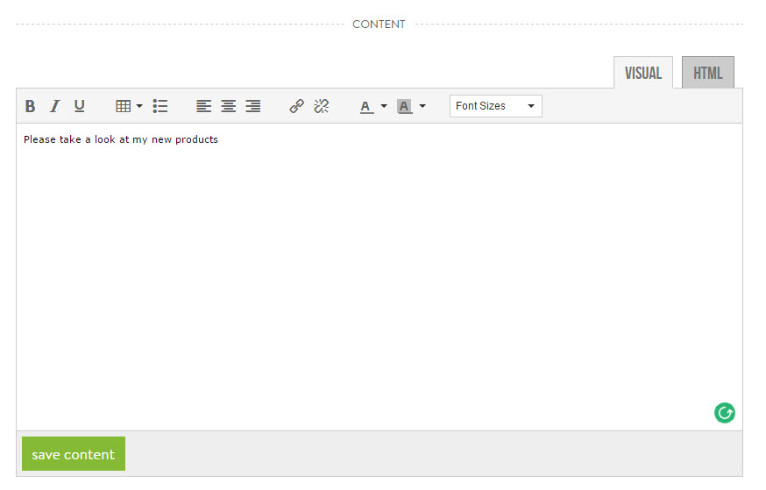 You also have the ability to choose what products to display on this page. You can display all products, a single product category, or a single product on this page.
You can also choose whether to display the items on the page as:
For sale online: customers can view and purchase items
Catalog view with prices: customers can view the items and prices but cannot purchase
Catalog view without prices: customers can view the items, but will not see prices and cannot purchase.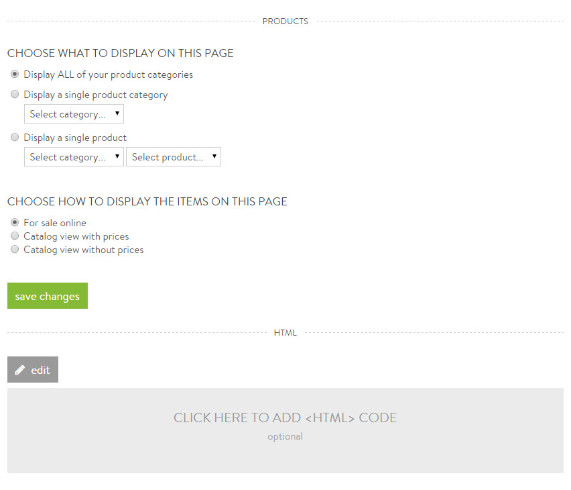 The html section at the bottom allows you to enter optional html code for your products page. 
You can create multiple pages to display your products. For example, you can set up a page for "new products" and a separate page for "specialty products".
Make sure you save changes to save your information.