With a PhotoBiz website, you have control over how your website looks. Not only can you choose from a vast number of templates, you can also control the colors on those templates using the Color Picker.
If you'd like to create a new color scheme, rather than editing an existing scheme, follow the steps below.
First access your website by clicking on either the Portfolio or Builder icon. 
From there, hover over design and click on color picker
The initial color picker page will bring you to the color scheme currently saved on your site. Click on the customize button to get started.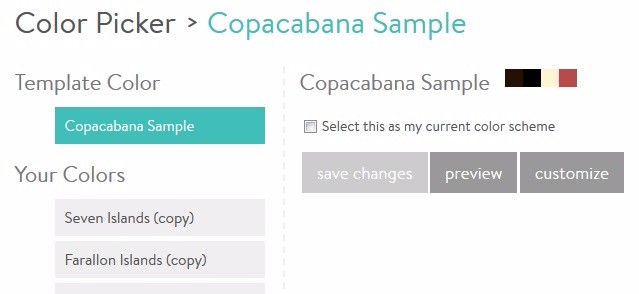 After you click on customize, scroll down to the very bottom of the page and click on copy.

This will bring you back to the top of the page and will update the name of the color scheme to "Color Scheme Name (copy)". Change this name to something different to help you find this color scheme later.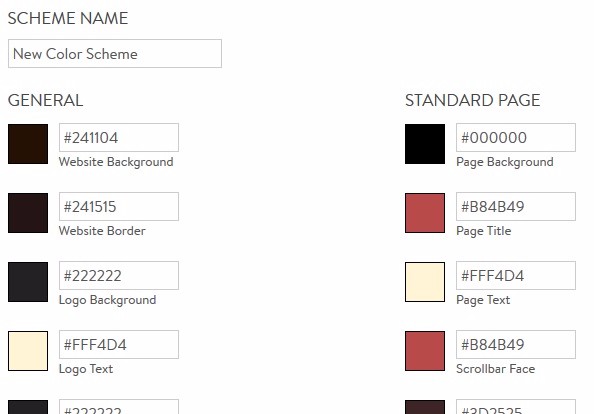 After that, go ahead and update the color swatches to the left of each control to the color you'd like them to be. To do this, you can either click on the color swatch, which will open up a color picker, or replace the existing HEX code with the HEX code you'd like to use.
Hint: Black is #000000 and White is #FFFFFF
When you've entered in all the colors you'd like to change, check the box for Select this as my current color scheme and click on save changes.
If you're using the Portfolio Site, make sure to go to publish and click on publish now to make your changes live.