If you need to check on a client's giftcard balance or see what giftcards are active/used, the PhotoBiz To Go app is a great way to access this information when you're on the go.
First, open the PhotoBiz To Go App and log in to your account.
From there, tap on the E-Commerce icon and you'll see a menu of what you can access.
Tap on the Gift Cards option and you'll be brought to a full list of the giftcards created through your e-commerce.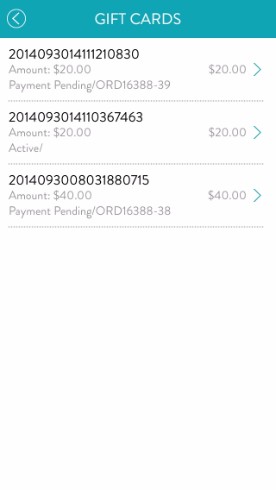 To see more detail about one of your gift cards, simply tap the gift card number. For example, in the gift card below, the payment is pending on a certain order, so you can take a look at that order and change the order to paid if appropriate. 
For information on how to view/manage orders with the PhotoBiz To Go App, click here.