If you have the Point of Sale activated on your account, you can use the PhotoBiz To Go App to sell anything while you're on the go. 
To sell one of your services using the Point of Sale app, first your service should be set up in your E-Commerce in your account. For assistance on setting up services, click here.
Tip: If you need to sell something on the go, but it isn't already set up in your E-Commerce, you can add a custom item instead. 
Click here to learn how to sell custom items.
To begin a Point of Sale transaction, open the PhotoBiz To Go App on your mobile device and log in to your account.
Tap on the sell + invoice button and you'll be brought to the new transaction page.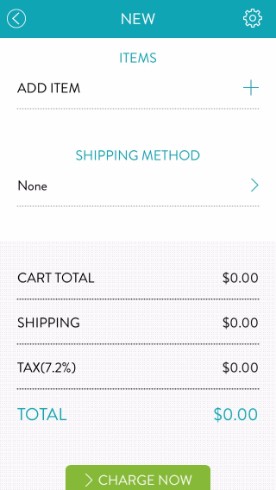 Tap on the add items button, and you'll see all the categories you can choose from. Tap on services.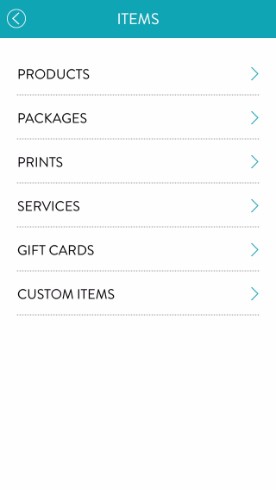 After you tap on services, you'll be brought to a full list of your services. Tap on one of your services to add it.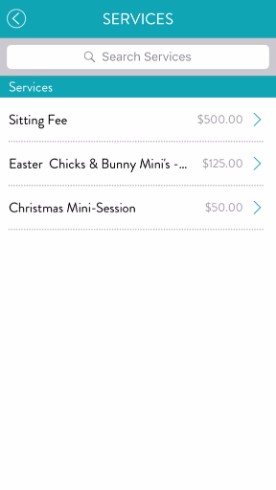 After you've selected your service to add to the transaction, you'll be able to choose the quantity, as well as select any options you have set up for that service. 
When you've made your selections, tap on add to cart.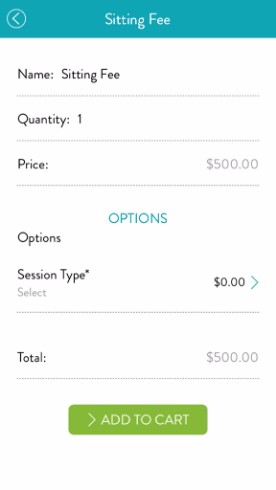 From there, you can complete the transaction by selecting the shipping method and processing the transaction.