If you would like to control what image appears on Facebook when you share your website url, you have the abilty to do so!
The first step will be to upload an image to the your Files tab.
After you have uploaded the image you wish to use, click on the image url and copy the link url.
You will add this to the following code:

For the HTML5 portfolio site, go to Site Analytics and click on the metas icon that looks like this: < / > and add your code to the BODY Custom Meta Data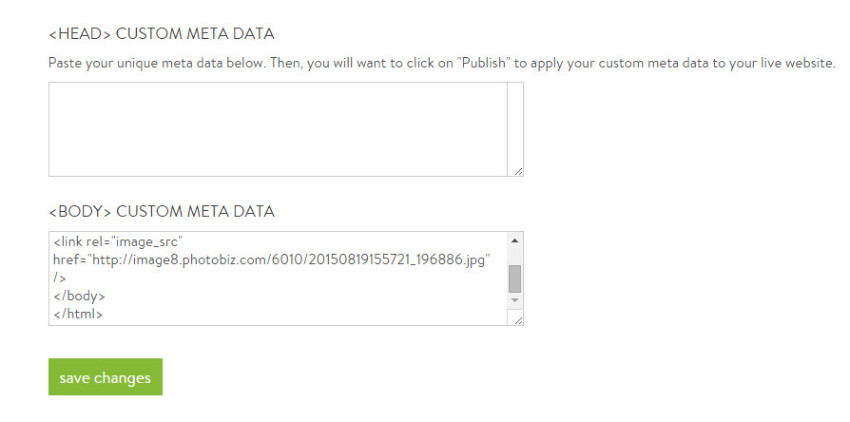 Once the code has been added you will need to save changes and publish.
After publishing you can debug your URLs by going to developers.facebook.com/tools/debug and enter in the website url.

*Note: typically you can see the image on this page after choosing the option to Debug. It may be nessessary to also choose the option to Fetch new scrape to have this update.

For the Builder, you will want to update the code before adding to your Control panel.
Instead of using the body tag you will replace this with the title tag as listed below:

Enter this code under Site Analytics in the Settings section and click on save changes.
Instead of publishing the website you will want to publish your sitemap by clicking on Site Analytics and Sitemap. You can then debug the image as illustrated above (Deveopers.facebook.com/tools/debug)
So now potentially any website can have the ability to have an image appear with their link on Facebook!