When you're selling on the go, the shipping method attributed to the transaction will automatically be "none". If you need to change the shipping method, you can choose from the list of shipping methods you already have set up in your e-commerce control panel.
Click here to learn how to set up a shipping method in your E-Commerce.
To begin a Point of Sale transaction, open the PhotoBiz To Go App on your mobile device and log in to your account
From there, tap on the sell + invoice button and add your items. After your items have been added, you can tap the none field under shipping method.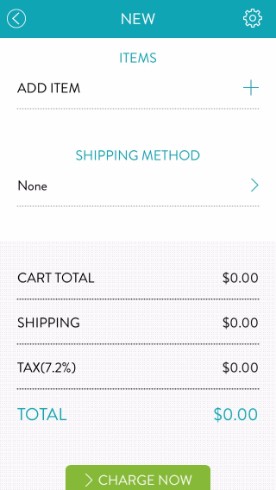 After you tap on none, all your shipping options will appear. Scroll through the list and tap on the shipping method you'd like to use, then tap on done.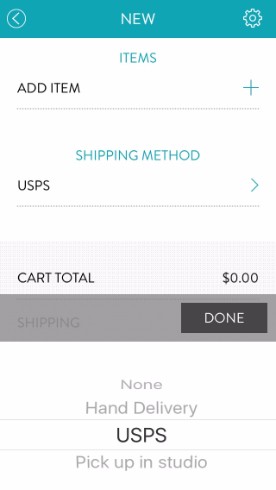 After you've selected the appropriate shipping method, tap on charge now to complete the transaction.