The PhotoBiz To Go App allows you to access and edit your events in your E-Commerce on the go anytime you may need to do so. 
To start, access your PhotoBiz To Go App and log in to your account, then click on the E-Commerce button and select Events. Tap on the name of the event you'd like to edit.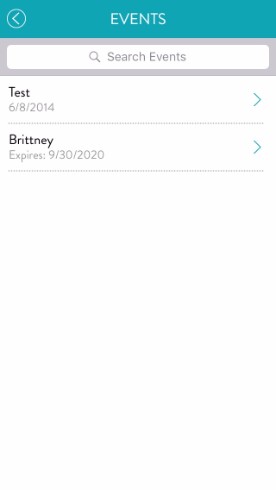 From there, you will see the aspects of the selected event you can edit from the App: Event Name, Expiration, and Access Code.
Tap what you'd like to edit and make your changes, then click on the save button.