Yes! A solid color background is easy to set up on your Splash Intro.
To begin, click on the Portfolio icon and then click on the Splash Intro tab.
If your Splash Page already has a background image associated with it, first click on the background tab and select the radio button for no background then click on save changes.
From there, click on the Page Settings tab and click on the color swatch for Splash Background Color and you'll be able to select the color you want to use using the color picker provided. If you already know the HEX code of the color you want to use, you can simply enter the HEX code in the box to the right of the color swatch.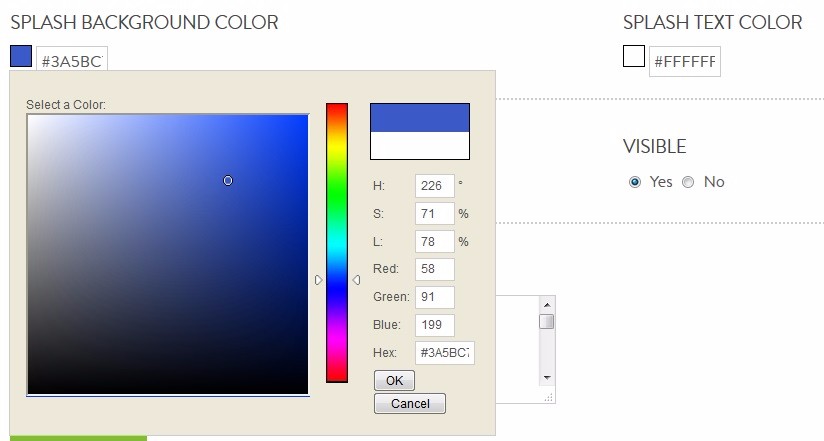 When you've selected the color you want to use, click on save changes at the bottom of the page.
To make your changes live on your website, click on publish then publish now.