Yes! A header background is a great way to add a more custom feel to your website. An example of a header background can be seen below:

Note: Not all templates support a header background. 
In order to add a header background, first click on the Builder icon.
From the Builder control panel, hover over design and click on header background.
From there, you will have three radio buttons to select from: No Background, Custom Background, and Background Library.
If you select Custom Background, you will be prompted to upload a file. Maximum dimensions are 1200x250 pixels.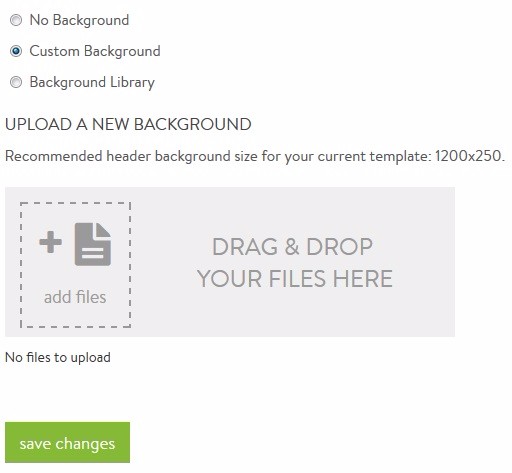 If you select Background Library, you will be able to browse our library's headers organized by category (geometric patterns, grunge, organic, textures, and transparent).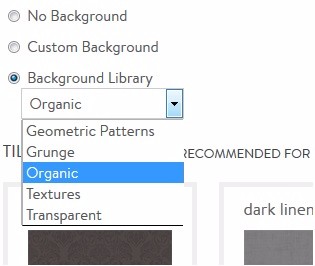 After you've made your selection, make sure to click on save changes.