If you have not yet set up your HTML5 Portfolio Site, the first time you access your Portfolio Site control panel you will be asked if you would like to import your content. This gives you the ability to choose whether you wish to transition your content from Flash/HTML to your new Portfolio Site, or build a completely new site.
To get started, click on the Portfolio icon, and the following page will come up: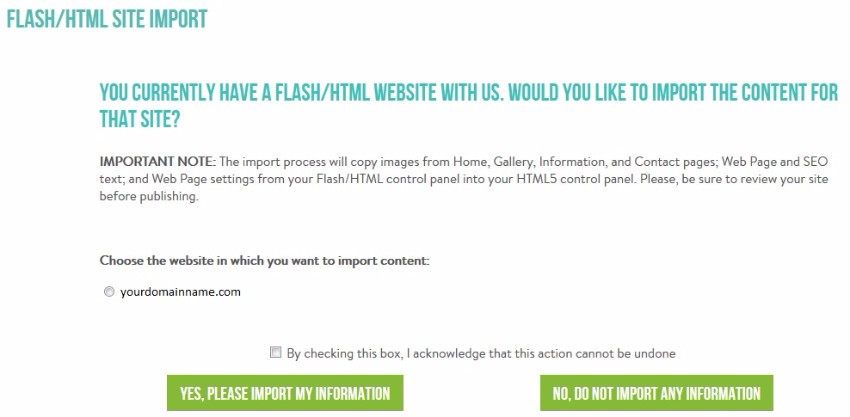 If you would like your Flash content to be imported, select the radio button next to the site you want to import, then check the checkbox and click on yes, please import my information.
Note: The import process copies over your pages, text, and images, but does not import your logo, custom background, template choice, or splash intro page. Please make sure to review your site and make any necessary adjustments before publishing it.
After the import process is complete (it may take a few moments), you can choose a template, upload your logo, and make any other adjustments needed before you publish your site.