Using Color-Shifting on your website is a great way to set the mood for each image. This feature allows you to change the background and highlight colors of your design to correspond with a color element from the image. What changes with the images depends on the template you are using.
From the Web Pages section of your Portfolio Site, go to the gallery page to which you wish to apply Color-Shifting, then click on the thumbnail of the Image you wish to apply color shifting to. Then click on the COLOR tab.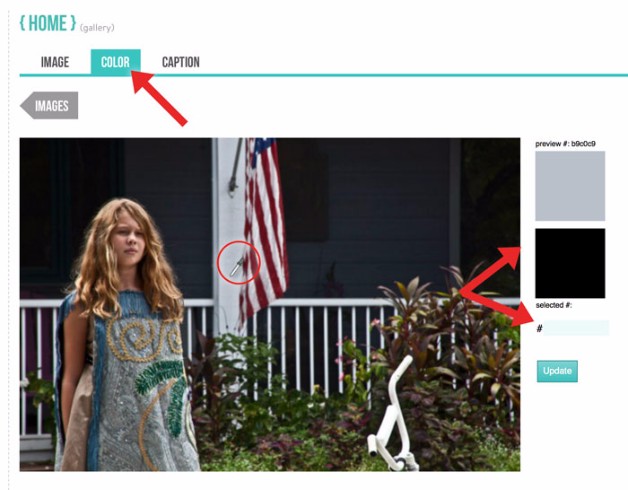 You can now use your curser to select a color from the background OR you can type in the HEX code for the color you wish to use with this image. In the thumbnail view you will see a square color to right of the image - this indicates it has color shifting.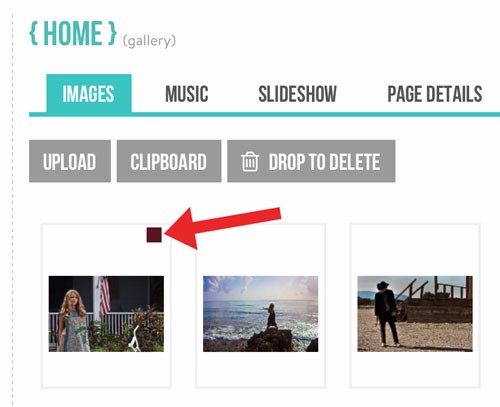 Click Update to save the color settings.